Letter from Eliza Taylor to the Pension Commissioner
March 29, 1918
Eliza Taylor wrote to the Commissioner of Pensions about her husband's death and securing a widow's pension.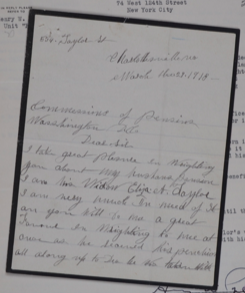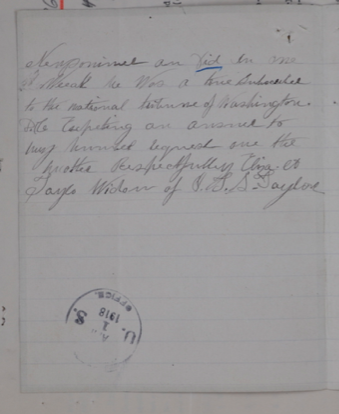 554. Taylor St
Charlottesville. va
March the.29.1918—
Commissions of Pensins
Wasshington D.C.
Dear Sir
I take great plesure In Wrighting you about my husbans pension[.] I am his Widow Eliza.A.Taylor[.] I am very much In need of It an you Will do me a great Favour In Wrighting to me at once as he received his penchion all along up to Dec[.] he Was taken With Newponimu an di[e]d In one Weeak[.] he Was a true Subscriber to the national tribune of Washington. D.C[.] Escpeting an answer to my humbel request one the matter[.] Respectfully Eliza.A Taylo[r] Widow of J. T. S. Taylor
SOURCES
Pension Records for James T. S. Taylor, RG15, National Archives and Records Administration, Washington, D.C.