Pension Testimony of Jackson Hickenberger
December 17, 1890
Jackson Hickenberger testifies about the illness and resulting disability he contracted while in the service with the 68th USCT.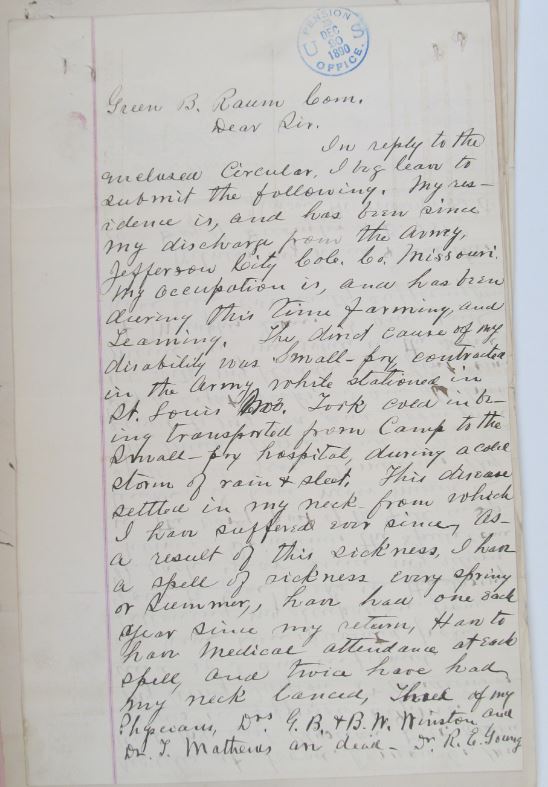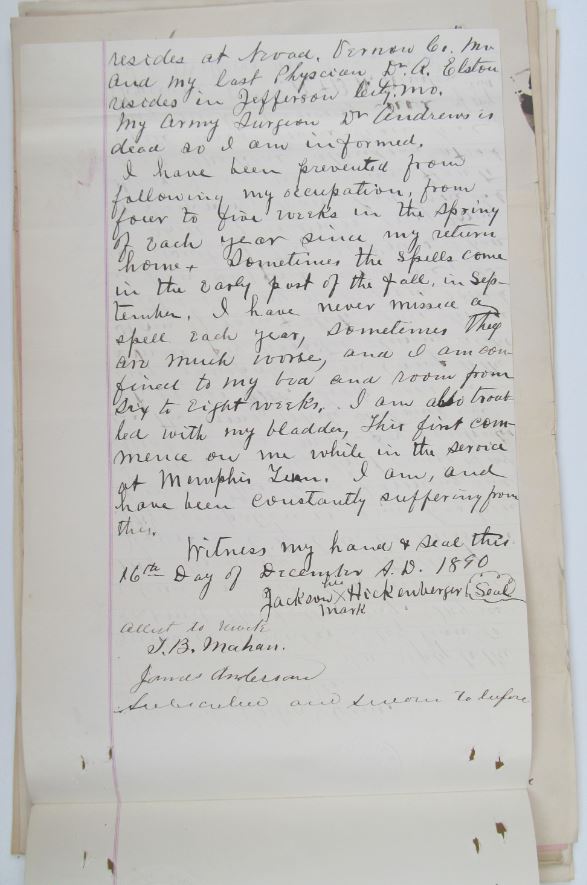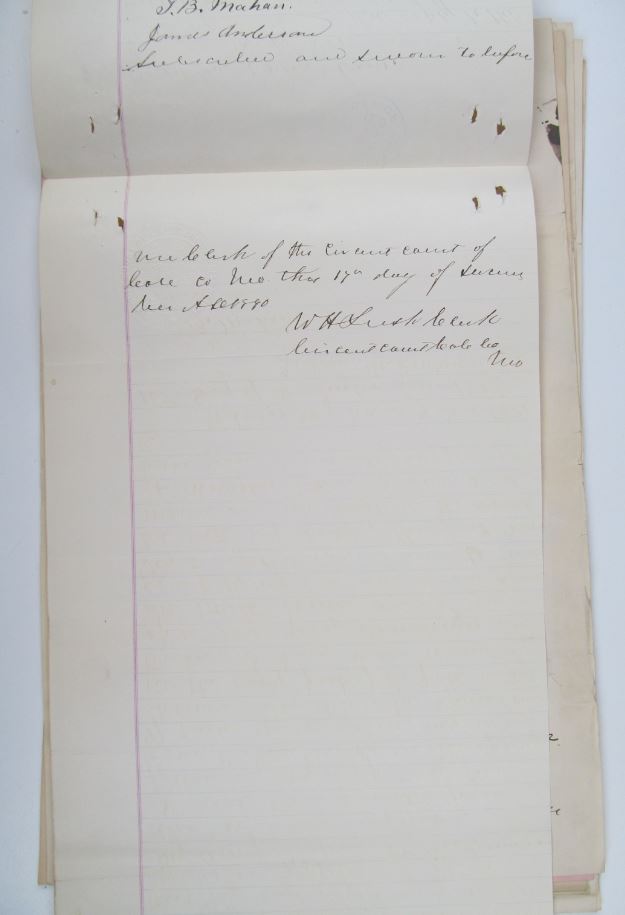 Dear Sir,
            In reply to the released Circular, I beg leave to submit the following. My residence is, and has been since my discharge from the Army, Jefferson City, Cole, Co. Missouri. My occupation is, and has been during this time farming, and Learning. The direct cause of my disability was Small-pox, contracted in the Army while stationed in St. Louis, Mo. Took cold in being transported from Camp to the Small-pox hospital, during a cold storm of rain & sleet. This disease settled in my neck from which I have suffered ever since. As a result of this sickness, I have a spell of sickness every spring or summer, have had one each year since my return. Have to have medical attendance at each spell, and twice have had my neck lanced. Three of my Physicians, Drs. G. G. & B. W. Winston and Dr. L. Matthews all dead. Dr. R. R. Young resides at Nevada, Vernon Co, Mo. And my last physician Dr. A. Elston resides in Jefferson City, Mo. My Army Surgeon Dr. Andres is dead so I am informed.
            I have been prevented from following my occupation, from four to five weeks in the spring of year since my return home. Sometimes the spells come in the early part of the fall, in September. I have never missed a spell each year, sometimes they are much worse and I am confined to my bed and room from six to eight weeks. I am also troubled with my bladder. This first commence on me while in the service at Memphis Tenn. I am and have been constantly suffering from this.
            Witness my hand & seal this 16th Day of December A. D. 1890
his x Mark   Jackson Hickenberger   (Seal)                   
Accept to [illegible]
J. B. Mahan
James Anderson
            Subscribed and sworn to before me Clerk of the Circuit court of Cole Co. Mo. The 17th day of December A. D. 1890.
W. H. Lush Clerk
Circuit court Cole Co Mo
SOURCES
Pension Records for Jackson Hickenberger, RG15, National Archives and Records Administration, Washington, D. C.