Jesse S. Cowles Raises Money for Grant Monument Association
August 5, 1885
In this letter, Jesse S. Cowles provides the Grant Monument Association with $15, which his congregation had raised to help build President Ulysses S. Grant's mausoleum.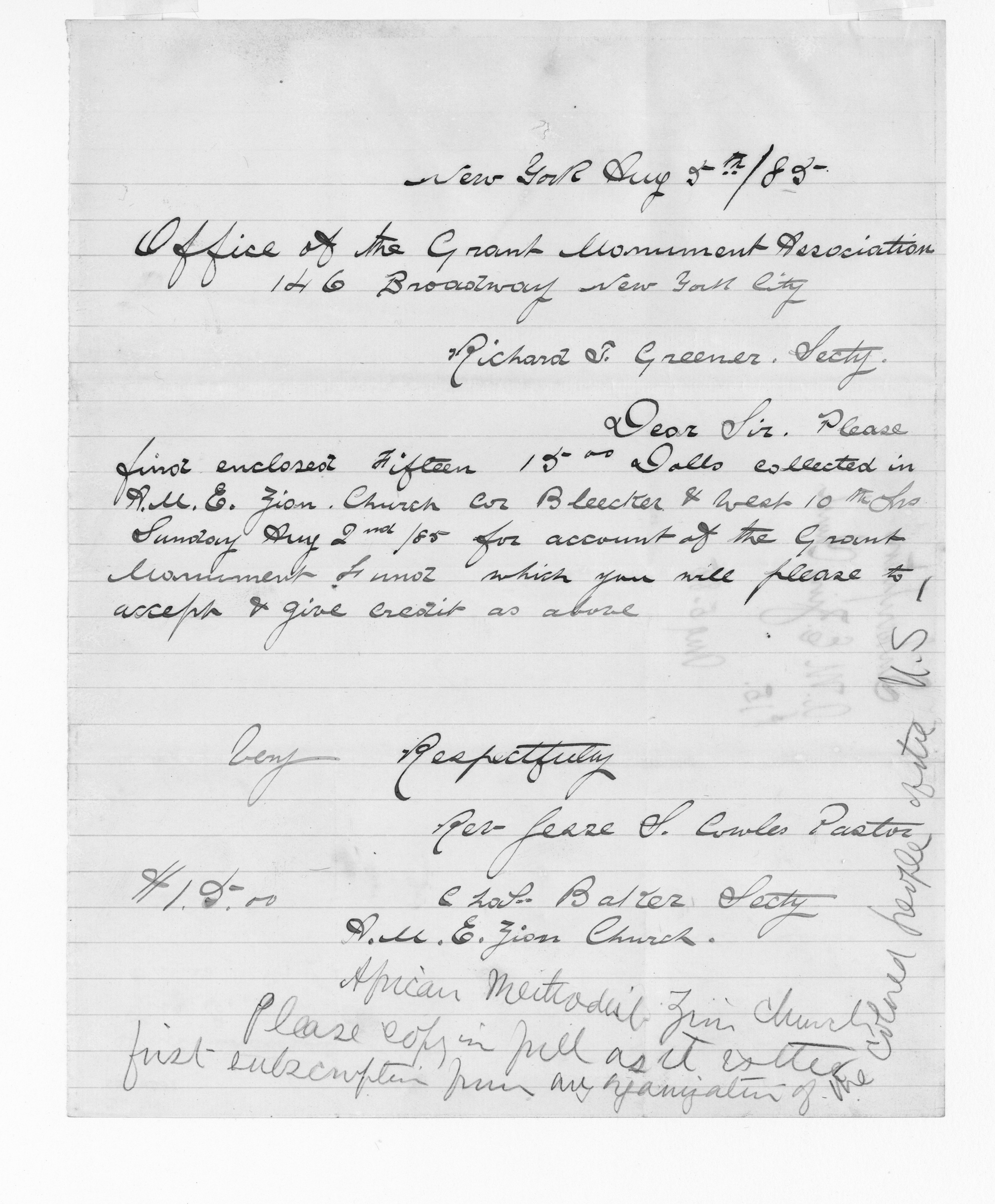 New York Aug 5th/85
Office of the Grant Monument Association
146 Broadway New York City
Richard T. Greener, Secty
       Dear Sir, Please find enclosed fifteen 15oo Dolls [dollars] collected in A.M.E. Zion Church on Bleecker + West 10th Sts Sunday Aug 2nd/85 for account of the Grant Monument Fund which you will please to accept + give credit as above.
Very Respectfully
Rev. Jesse S. Cowles Pastor
Chas Baker Secty
A.M.E. Zion Church
$15.00
[in another handwriting]
African Methodist Zion Church
Please copy in full as it is the first subscription from any organization of the colored people of the U.S.
SOURCES
Jesse S. Cowles to Richard T. Greener, August 5, 1885, General Grant National Memorial, National Park Service