Glover Hotel
---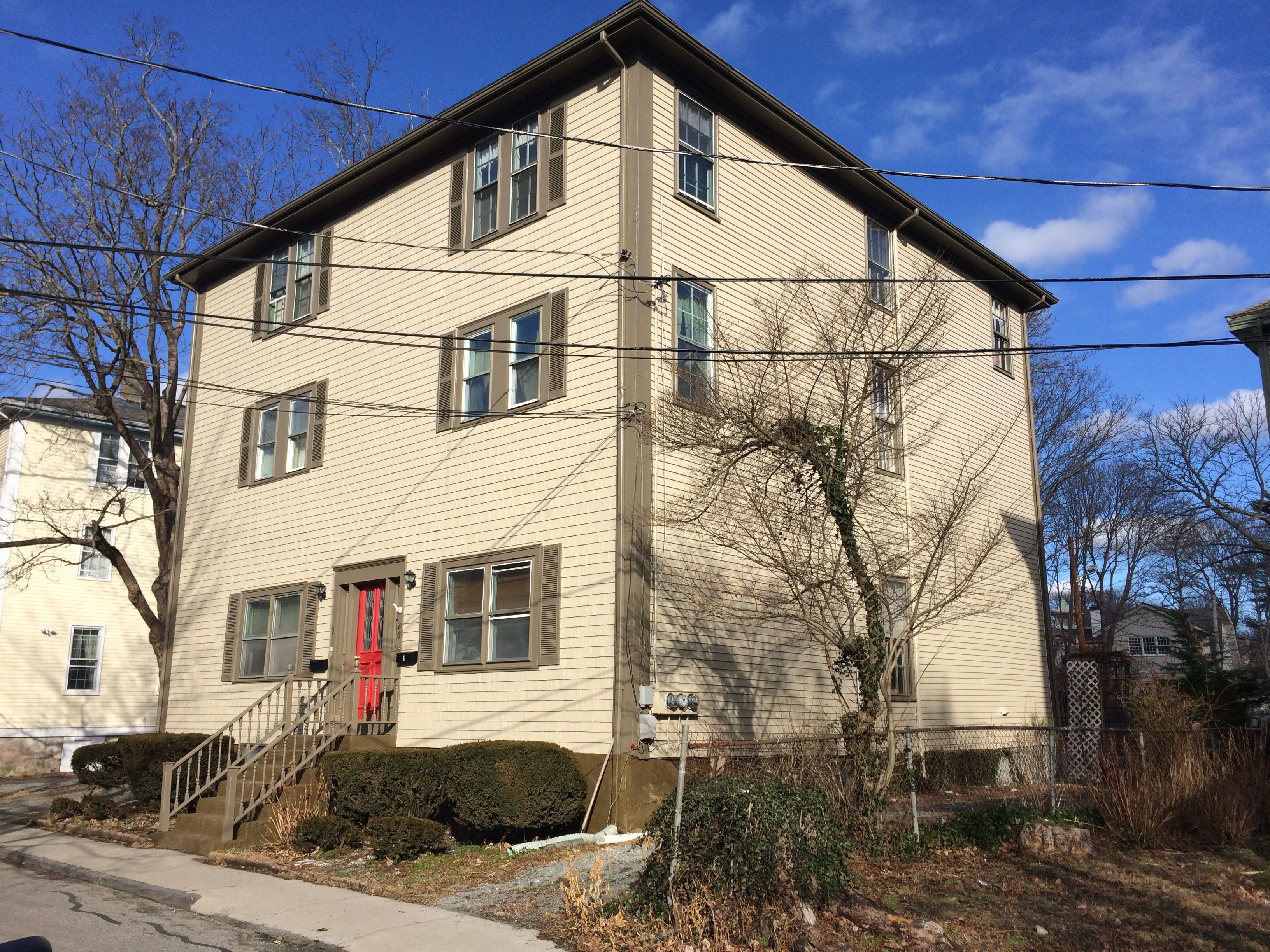 The Glover Hotel, at 26 Brinley St., in Newport, RI
See larger version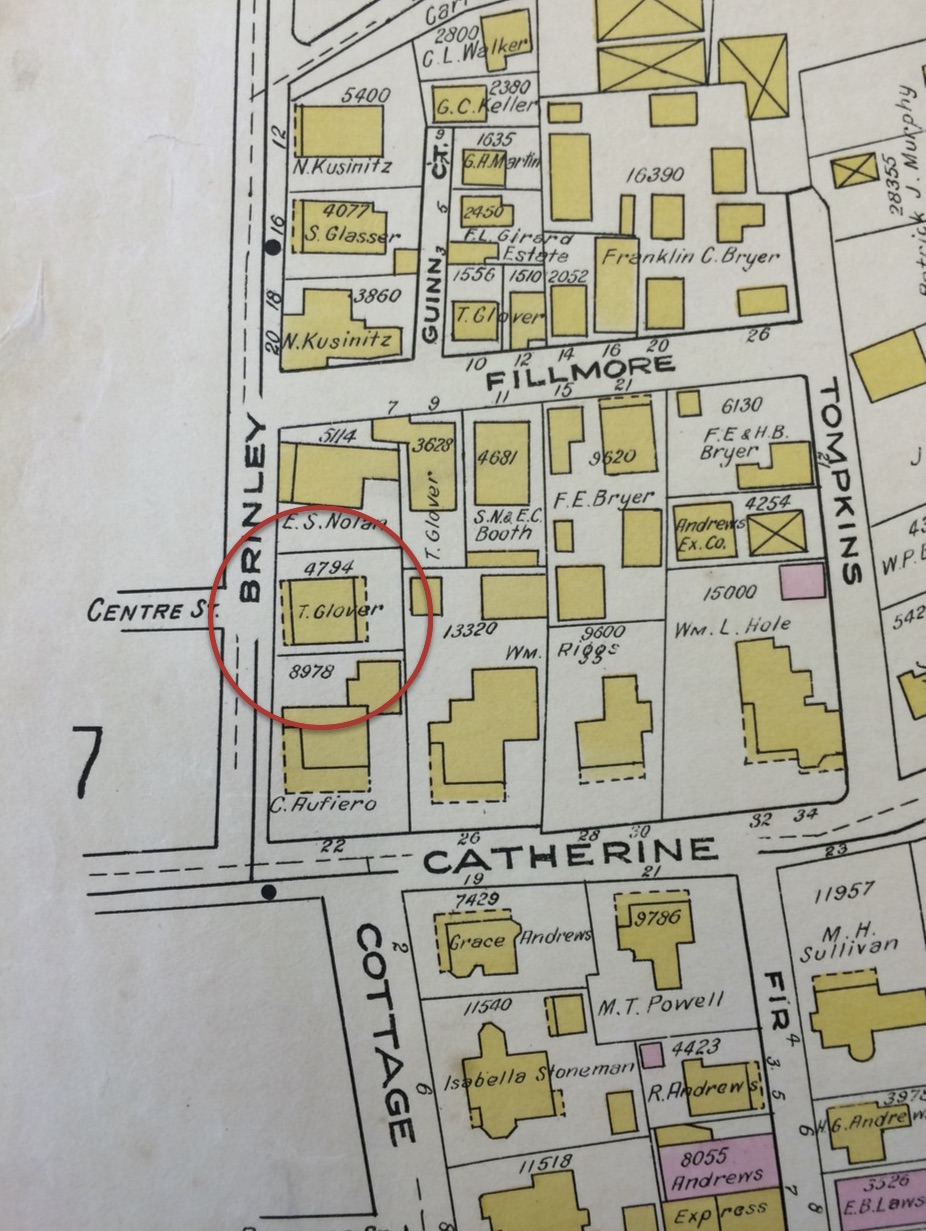 The Glover Hotel, as depicted on the 1921 Sanborn map.
See larger version
Address
26 Brinley St. Newport, RI
Physical Status
Extant
Detailed History
The Glover Hotel was owned and operated by Thomas Glover. The house is a massive, 3-story, nondescript structure. Its windows are regularly but asymmetrically placed on the facade. It is shingled, and the trim is plain.
Glover purchased 26 Brinley St. from Arthur Hazard on May 1, 1909. At the time, Glover was working as a manager at 4 Washington Square; records as to what Glover managed have not survived and the site has since been cleared. Glover, himself, resided at 10 Hall Ave. amid a small African-American neighborhood.
In 1913, Glover took out a mortgage on 26 Brinley St. from the Industrial Trust Company. He used this money to open 26 Brinley St. as a lodging house. A year later, Glover listed himself in the Newport directory as managing a lodging house at 26 Brinley St. He still resided, however, at 10 Hall Ave.
Ten years later, things were looking up. Glover had married his wife, Susan, and moved onto the hotel property. Together, the two of them ran the hotel, rather successfully, as Glover listed no other occupation in the directory.
Unfortunately, Susan died on November 26, 1931. She must have been key to the operation. After her death, things slowly began to fall apart. Only months after Susan's death, Glover had moved out of the hotel and to 9 Fillmore Ave, where he resided for the remainder of his time in Newport. The directories report no further occupation for him between 1931 and 1938, the last year his name appears. He may have retired or he may have been too deeply affected by his wife's death to continue on. He may also have been affected by Depression era economics—or any combination of these factors.
In 1938, Glover made a last effort to recover his business, listing the property in The Green Book as the Glover Hotel for that year. However, it seems to have been too late. On January 30, 1939, the Industrial Trust Company foreclosed on Glover's 1913 mortgage for breach of payment. A few weeks later, on February 15, 1939, the Industrial Trust sold the property to Custis and Ethel Ames, who had been living there since 1938.
The Ames were an African-American family; Custis was born in 1895 in Virginia and worked as a bellhop in a hotel and Ethyl was born in 1897 in Maryland and kept house. Their three children, Theron, Fred, and Edmond, were all born in Rhode Island. The Ames may have intended to continue operating 26 Brinley St. as a hotel, as they listed the business in The Green Book until 1940. However, after that year, they discontinued the listing. Custis Ames went to work at the Newport Torpedo Station in 1940, where he probably found he could make better money during the war. Ames retired around 1958, having rented 26 Brinley St. to various people over the years. He sold the property in 1969.
Related Issues