Issues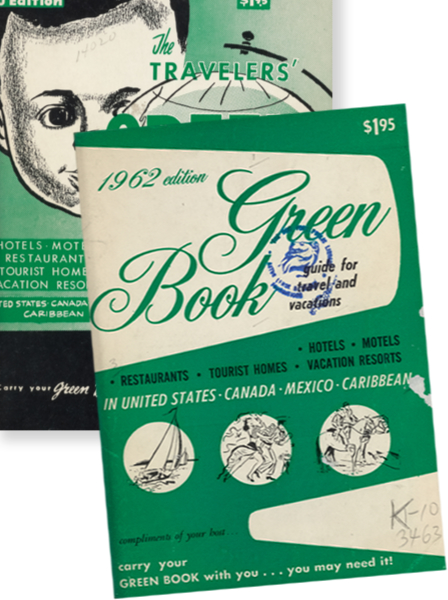 As one of many travel guides catering to African American travelers during the Jim Crow era, Victor Hugo Green's The Negro Travelers' Green Book had the largest readership and the longest lifespan. Green, a 44-year old mail carrier in New York City, and partner George L. Smith began publishing The Negro Motorist Green Book in 1937, forty one years after Plessy v. Ferguson upheld the case requiring separate but equal accommodations in transportation for African Americans.
The first year's guide listed commonly-needed accommodations in the New York City vicinity. Green compiled these listings from his own experience and from those of his fellow mail carriers.
In 1938, Green expanded his guide beyond New York City to 21 states and Washington, DC. Publication was suspended between 1942 and 1946, due to paper rationing, but returned in full force in 1947. In 1948, Green enlarged the directory again to include 46 states. That year, it reached its height of a 20,000 issue print run. The 1950 issue was the first to include an international section with listings in Bermuda, Canada, and Mexico.
In 1952, as airplane travel became mainstream, Green changed the directory's name from The Negro Motorist Green Book to The Negro Travelers' Green Book and continued to expand the publication's international listings. People referred to Green's booklet simply as The Green Book, both for its publisher's name and its distinctive green cover. Green passed away in 1960 but The Green Book remained in publication through its 1966/1967 edition.