William Barton Rogers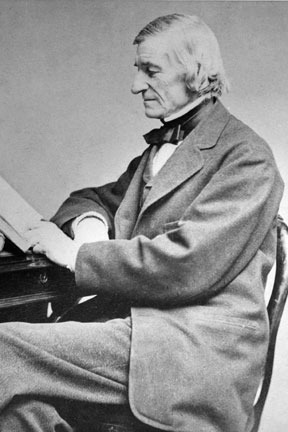 William Barton Rogers was born on December 7, 1804, in Philadelphia, Pennsylvania, to Patrick Kerr Rogers and Hannah Blythe. His father was an Irish immigrant who worked as a public lecturer and physician. The family moved to Baltimore, Maryland, by the early 1810s, and William's younger brother Robert Empie Rogers was born there in 1813. In 1819, their father applied to teach natural philosophy and chemistry at the University of Virginia. The university, however, was still under construction, and Thomas Jefferson politely declined the application. Undeterred, Patrick secured a position at the College of William and Mary later that year and moved the family to Williamsburg, Virginia.
Rogers enrolled at the college soon afterward, but he dismissed his classmates as "totally destitute of genius and…miserably deficient in understanding." In 1822, when he was only 17 years old, he delivered a public lecture celebrating Virginia's colonial history. He moved to Baltimore in October 1825 and became a teacher, and he delivered a series of scientific lectures at the Maryland Institute in 1827. His father died in 1828, and Rogers succeeded him as professor of chemistry and natural philosophy at the College of William and Mary. He remained there for the next seven years, preparing several papers on the minerals of eastern Virginia.
Then, in 1835, Rogers became chair of natural philosophy at the University of Virginia. That same year, he began a multi-year geological survey of Virginia, during which he published at least six scientific papers. By 1840, he had purchased at least two enslaved people. A decade later, he owned at least six, including future Charlottesville teacher Isabella Gibbons. On June 20, 1849, Rogers married Emma Savage, the daughter of a prominent Boston banker. The couple moved to Boston in 1853 so Rogers could devote more time to scientific research.
Once Rogers left the South, he began expressing mildly antislavery opinions. He opposed the expansion of slavery into Kansas and denounced the "madness of the Southern fire-eaters." In 1856, he feared the "the slave States will make a feint of resistance and disunion" if Republican candidate John C. Frémont won that year's presidential election. Democrat James Buchanan ultimately triumphed, and Rogers viewed him as a "shameless champion of the slave interest." Despite his apprehensions, he believed the "union is too strongly framed…and bolted together by mutual interest, to be severed."
Rogers supported Abraham Lincoln in the election of 1860, declaring him "honest and patriotic" and "fearless, clear-headed and humane." In December 1860, he dismissed the secession movement as "violent and absurd" and predicted the southern states would "very soon be anxious to come back." Like many Republicans that winter, Rogers remained resolute, opposing any compromise "which will allow slavery to extend itself at will in new territories." He placed his trust in Lincoln, insisting that the new president was "equal to the great occasion of the times." Rogers was relieved that "at last we have a man of honest purpose, pure patriotism and manly firmness, and genuine love of liberty, at the head of affairs."
Rogers remained fiercely loyal to the Union during the Civil War, and he served as vice president for a local Union Club. In May 1861, he assured his brother that loyal Americans would "strain [their] utmost power, and pour out [their] entire treasure to crush the rebellion." From the beginning, Rogers hoped the war would become a crusade against slavery. In August 1861, General John C. Frémont attempted to free the slaves of Missouri's Confederate sympathizers. Lincoln ordered Frémont to rescind the proclamation, anxious not to push the Border States into the Confederacy. Rogers, however, celebrated the "stirring proclamation" and hoped it heralded a "more energetic and direct recognition of the anti-slavery purpose of the war." A year later, Rogers declared Lincoln's Emancipation Proclamation a "grand step for humanity" and predicted that January 1, 1863, would "surely be marked by history as one of the grandest of all its epochs." He celebrated the enlistment of African-American soldiers, observing that freedmen had "shown a capacity for fighting equal to that of…white troops." The "talk of their cowardice and savagism," he observed happily in August 1863, had "wholly ceased," and the "prejudice against them" was "rapidly vanishing."
Rogers voted for Lincoln's reelection in November 1864. He viewed the election as a referendum on the war, writing that the "issue was that of victory over rebellion and slavery, or an ignominious truce with them." He rejoiced that "patriotic [men] of all parties" had "vindicate[d] the cause of liberty and the Union." When Union soldiers marched into Richmond on April 3, 1865, Rogers deemed it the "greatest victory of modern times, and the noblest triumph for human rights that has perhaps ever been achieved." When Confederate General Robert E. Lee surrendered a few days later, Rogers expressed "exultation and delight." He predicted that the "world will give us credit for having fought nobly for the noblest cause that ever inspired a nation's patriotism—the cause of freedom and a higher civilization, not for ourselves merely, but for the world and for all coming time."
Rogers also spent the war years establishing the Massachusetts Institute of Technology. Rogers conceived the idea for a "school of practical science" as early as 1846, and Massachusetts legislators granted him a charter in April 1861. He struggled to raise funds and recruit professors during the war, but MIT finally admitted its first students in February 1865. Rogers served as president and taught physics and geology. Poor health forced him to step down in 1870, but he returned to the classroom in 1878. He finally retired in 1881. He died on May 30, 1882, collapsing while giving a speech at MIT's commencement ceremony. According to one account, "there was silence in the midst of speech; that stately figure suddenly drooped…and, before one of his attentive listeners had time to suspect the cause, he fell to the platform instantly dead."
Image: William Barton Rogers (courtesy Wikicommons)
Documents:
William B. Rogers Describes Students' Political Meetings at UVA
William B. Rogers Discusses Student Riots at UVA
William B. Rogers to Henry D. Rogers, February 8, 1858
William B. Rogers Raises Money for the Union War Effort
William B. Rogers to Henry D. Rogers, August 21, 1861
DATABASE CONTENT
Name:

Rogers, William Barton

Alternative names:

Roles:

Gender:

Male

Race:

White

Branch of service:

Residence at UVA:

Charlottesville, VA

UVA Begin Year:

1835

UVA End Year:

1853

Residence at enlistment:

Rank In:

Rank Out:

Highest rank achieved:

Birth date:

1804-12-07

Birth date certainty:

Certain

Birth place:

Philadelphia, PA

Death date:

1882-05-30

Death place:

Boston, MA

Causes of death:

Occupations:

Professor

Relationships:

| | | |
| --- | --- | --- |
| Person 1 | Relation Type | Person 2 |
| Rogers, Emma | wife of | Rogers, William Barton |
SOURCES
1850, 1860, 1870, 1880 United States Federal Censuses, available from Ancestry.com; William Barton Rogers to James Rogers, 22 December 1819, William Barton Rogers to James Savage, Jr., 21 April 1856, William Barton Rogers to Henry Rogers, 9 September 1856, William Barton Rogers to Henry Rogers, 8 February 1858, William Barton Rogers to Henry Rogers, 29 November 1858, William Barton Rogers to Henry Rogers, 29 May 1860, William Barton Rogers to Henry Rogers, 24 September 1860, William Barton Rogers to Henry Rogers, 25 December 1860, William Barton Rogers to Henry Rogers, 5 March 1861, William Barton Rogers to Henry Rogers, 17 May 1861, William Barton Rogers to Henry Rogers, 3 September 1861, William Barton Rogers to Henry Rogers, 13 October 1862, William Barton Rogers to Henry Rogers, 4 January 1863, William Barton Rogers to Henry Rogers, 16 August 1863, William Barton Rogers to Henry Rogers, 15 November 1864, William Barton Rogers to Henry Rogers, 4 April 1865, William Barton Rogers to Henry Rogers, 11 April 1865, Life and Letters of William Barton Rogers, ed. Emma Rogers (Boston, MA: Houghton, Mifflin and Company, 1896); James P. Munroe, William Barton Rogers: Founder of the Massachusetts Institute of Technology (Boston, MA: George H. Ellis, Co., 1904); "William Barton Rogers: Race and the Founding of MIT," MIT Black History.